Rare Disease Day – why to get involved?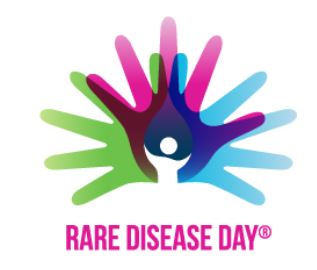 Today is Rare Disease Day – and many people and organisations join forces to raise awareness for the 300 million people worldwide living with a rare disease, their families and carers. The company I´m working for produced a video about this topic and I participated as testimonial, talking about the importance of iDefine as patient organisation for the Kleefstra Syndrome (KS). My husband shared our story at rarediseaseday.org, other Kleefstra Syndrome fathers and mothers participated in a Rare Disease Run. Our friends from the UK and the US were collecting photos for a great slideshow, featuring member of the Kleefstra Syndrome community. Many other great things are going on – but I wanted to share a few examples that are particularly close to me as mother of a daughter with KS.
If the affected community don´t raise awareness for a specific rare disease, nobody else will do. The Kleefstra Syndrome is a relatively new syndrome and most researchers and clinicians just don´t know it. That´s we need to raise awareness because without there will be neither research nor optimal healthcare.

Awareness is also important to help families who notice that something is wrong their child but struggle to find a diagnosis. If we inform about the Kleefstra Syndrome, we can maybe accelerate this, and help children to get the right medical care earlier.

Last not but least, becoming active at Rare Disease Day connects us a global community. My dream is to find a cure for the Kleefstra Syndrome and when I see all the engagement in our community it confirms that many others share it and that I´m not alone.
Recently, a friend asked me of why I consider it important to become active at Awareness Days, and I would like to share briefly some of my thoughts:
The Kleefstra Awareness Day is celebrated on 17th September. This is because many individuals with KS have a deletion on chromosome 9 at 9q34.3. The 9th month of the year is September and the 17th letter of the alphabet is Q.
Would you like to become active and raise awareness for the Kleefstra Syndrome? Please let me know your thoughts and ideas in the comment section below.