2021 Kleefstra Syndrome Awareness Day: Reflecting on our milestones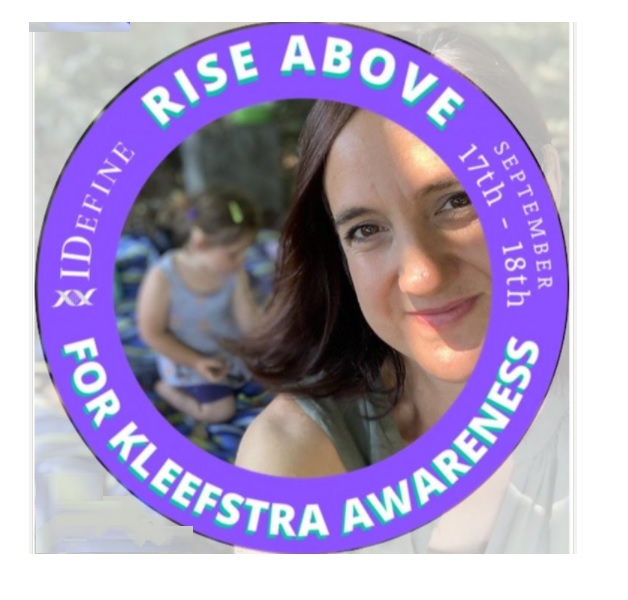 On Kleefstra Awareness Day, September 17, this blog celebrated its first anniversary. I took this opportunity to reflect on our journey as KS parents since the launch of this blog.
Most importantly, our daughter, who has the Kleefstra Syndrome, has developed quite a lot in the recent 12 months and brings a lot of joy to our family. Of course, it has been challenging to juggle with all the therapies, work, bureaucracy and other duties – but we had no mayor issues or health problems with Julia and feel very blessed. This situation allowed us to continue with our efforts of building bridges and strengthening collaborations between families, doctors and researchers to improve medical care for KS patients.
Here are some our milestones:
Summer 2020
Awareness for the Kleefstra Syndrome
For some it is just another website, but for us the launch of this blog on Kleefstra Awareness Day 2020 was an important step. My husband did a crash course in webhosting and WordPress, and I tried to find the right words for the first article. I have never written a blog before but Susana E. Martinez encouraged me to create this platform to mobilize and inspire families and professionals so that we together can find the best solutions for our children.
At the same time, Cristina Gutiérrez from Asklemad and I were interviewed by the Spanish journalist Antonio G. Armas. His radio program 'Rare Diseases' divulgates about this topic from a scientific perspective. Later we learnt, that his interview with us was very helpful more many Spanish-speaking families as only few information about KS is available in Spanish.
New Allies
AIso during this period, we had our first contact with the team behind iDefine. This nonprofit organization is dedicated to discovering life-changing treatments and cures for those with Kleefstra Syndrome and other Intellectual Disabilities. A 30 minute-call was the beginning of an inspiring collaboration of like-minded people that continues to grow.
Autumn 2020
Patient-data matter
In 2019, we were the first time in touch with Genida, but November 2020 marks the "official" start of our collaboration. Genida is a participatory database that collects medically relevant KS information which can be used by researchers. In the course of the following months, we started to actively support Genida, for example for through reviewing questionnaires or raising awareness among other families. Data are key to learn more about the Kleefstra Syndrome.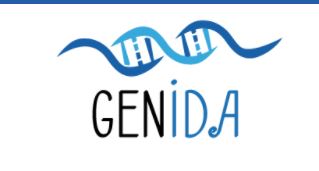 Winter 2021
New research projects
After a couple of conversations with me, the Spanish scientist Dr. Sabrina Rivero Canalejo from the University of Seville became very interested in the Kleefstra Syndrome. She is specialized in epigenetics and finally decided to develop a research project on this topic. Additionally, she covered the Kleefstra Syndrome in her lectures to future physicians at the Faculty of Medicine. Two of these future physicians even selected KS as topic for their final projects.
No language barriers
When we did some survey among KS families, it became clear that the language barrier was one of the main reasons for some families for not registering at Genida. We provided a Spanish translation of the questionnaire to the Genida team and after a very short turn-around time it went live. Since then, families in Spain or South America can share more easily their information with Genida and contribute to our joint effort to collect data about KS.
Spring 2020
Zoom, Zoom, Zoom
Since the beginning of our KS journey, we were in close contact with the KS community in Germany and Spain. However, the pandemic never allowed us to meet each other face to face. Our first Zoom Meeting with the German families in March 2021 was a great experience and marks the beginning of our #Genida #Registrationchallenge. We look forward to continue these meetings on a more regular basis, sharing experiences and supporting each other. The mutual support within the Spanish families is also amazing, and few of us met for virtual Genida Workshops to complete jointly the questionnaire.
Colombian hospitality
KS families are all over the world and we are one big community. When we met Colombian parents and children via Zoom, it felt like visiting friends. You can really feel hospitality at virtual meetings, and we look forward to reconnect again with this engaged group of KS parents.

Growing the network
Through my conversations with Spanish parents, I knew that some physicians at few Spanish clinics attend more than one KS patient. Their experience and expertise are very valuable, so we started to build a network with them and talked about their potential support in future research projects. Their feedback was very promising and I look forward to work on joint projects or facilitate the collaboration with other scientists. I would like to thank to everybody who helps us to connect with the KS professionals.
Summer 2021
Kick-off meeting for a clinical guide
Under the umbrella of the European Reference Network (ERN) ITHACA, an international group of medical specialists, parents and patient representatives will work together to develop an international clinical guide for the Kleefstra Syndrome. The kick-off meeting was in July 2021, and I´m proud to be part of this global effort. Some of the Spanish physicians mentioned above form part of this consortium. The development of a clinical guide is a very important step for the KS community that will help to provide the best care for many KS children.

Fundraising for iDefine
Funding is one of the biggest limiting factors to drive research towards potential therapeutic interventions. That´s why we joined iDefine´s "Rise Up" initiative and started (as only EU citizens) our own fundraiser. A huge thank you to everybody who donated or shared our team page. It means a lot to us and the KS community!
Kleefstra Syndrome Awareness Day 2021
A new interview request, new projects knocking on the door… – but then I hold in, write this blog post and wonder if it was really us who were doing all these things…
Yes, it was us but we are standing on the shoulder of giants. Many people were active a very long time prior to us and what we did is only a puzzle piece in the midst of many other contributions from families, therapists, care givers, doctors, researches and others.
Thank you to all of them! The biggest Thank You is for our daughter. You are small girl but a HUGE inspiration.
We will continue to follow our dream to find a cure for the Kleefstra Syndrome. Will you join us?