Kleefstra Syndrome: Our milestones in 2022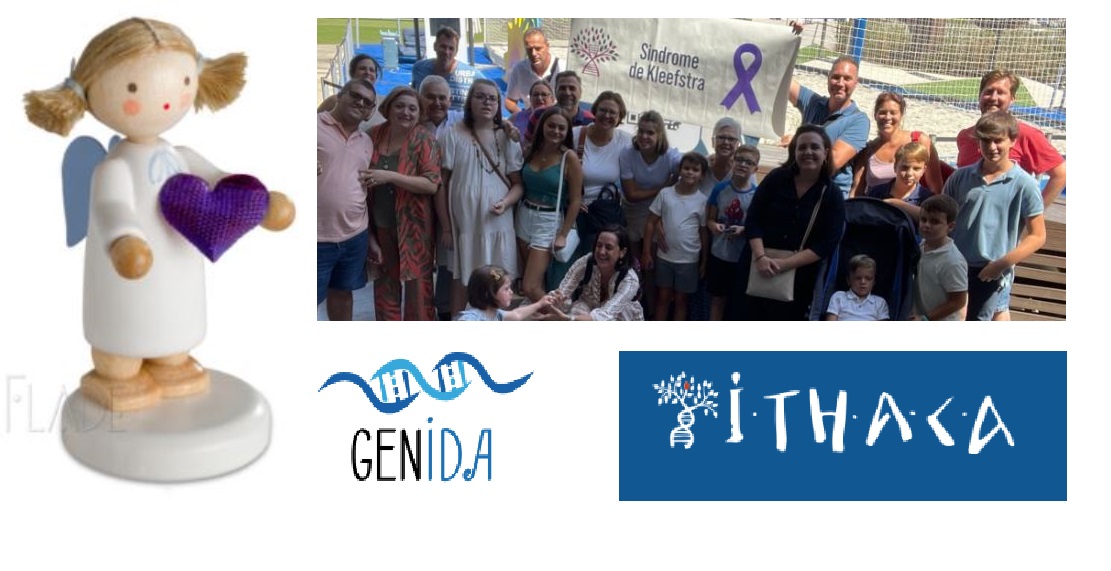 On September 17 was Kleefstra Syndrome Awareness Day 2022 and many people actively participated in raising awareness about this rare genetic condition on chromosome 9 at 9q34.3.
For us, as parents of a daughter with Kleefstra syndrome, this day was also a reason to pause and reflect on the past Kleefstra Syndrome year. Above all, of course, we rejoice in our daughter's many breakthroughs, but here – on this blog – it is mainly about our efforts to strengthen the collaboration between families, doctors and researchers to improve the medical care of KS patients.

What has happened this year?
Connecting families

One of our goals is to connect families with Kleefstra syndrome. In Spain we are pleased to announce the successful foundation of the Kleesftra Association. Step by step, this project has taken shape and you can now follow the association and its activities on Facebook and Instagram.
We have also organised numerous Zoom meetings with SK families in Spain and Germany, where families can exchange ideas and share experiences. For the Spanish families, the highlights were the actual meetings in different parts of the country. We ourselves were in Seville in August and had a great time.

In addition to these local initiatives, it was important for us to be closely connected to the international Kleefstra-community. We have common goals, even if the context differs to some extent. We have established first contacts with KS families in Poland and exchanged ideas with our colleagues in the UK, France, Italy, Slovenia, Colombia and the USA. An important partner continues to be iDefine, with whose team we have a regular exchange and with whom we also support through fundraising activities in order to finance research on Kleefstra syndrome. One example is the sale of this Kleefstra angel, where the profits are donated.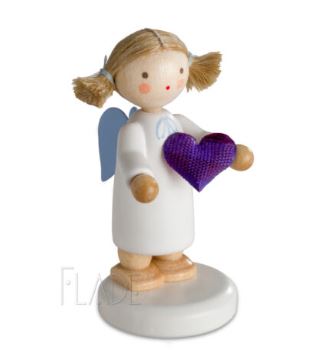 Parent advisory group
Clinical guidelines are an important tool to provide clinicians with knowledge about rare diseases with genetic defects and to optimise healthcare. After the European Reference Network (ERN) ITHACA launched the development of such a guideline for Kleefstra syndrome in July 2021 and regular meetings on this topic, this year we have set up a Patient Advisory Group with KS parents from different countries. This Advisory Group ensures, among other things, that the experiences of those affected are included and that the guidelines correspond to their living environment.
Data, data, data
Those who follow this blog already know that we also support the international project GenIDA (GenIDA). This is a participatory database that collects medically relevant information on KS. In order to provide robust, comprehensive, high quality and useful results for families and clinicians, a high level of participation is required. Therefore, we have again done a lot of promotion of Genida in our communities and have been pleased to see great progress. From one year to the next, both in Germany and Spain, the number of registrations and completed questionnaires increased considerably. Thanks to all the families who took the time to do so.
A new brochure that we have translated into German and Spanish for Genida again explains in some detail why this data is so important and how it can be used.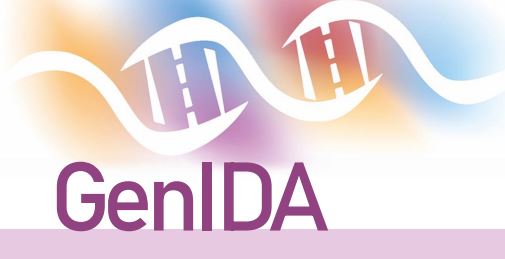 Raising awareness among scientists
Of course, data alone does not help much. It also needs scientists to use and evaluate it. The team at Radbound University, in particular, is already doing a lot of important work in this regard. To get more scientists interested in Kleefstra syndrome (and, if possible, to motivate them to start their own projects), it is important to raise awareness of this largely unknown syndrome in the scientific community. I had the opportunity to do so at the event "BundeSciencia – Enfermedades Raras", organised by the Society of Spanish Researchers in Germany (CERFA). Together with Dr. Sabrina Rivero Canalejo, from the University of Seville, I spoke about Kleefstra Syndrome and the possibilities of "Precision Medicine to treat Rare Neurodevelopmental Disorders". (I will go into more detail in another blog post).
Dr Christine Mundlos from the Chronic Disease Axis Alliance also participated in this event. Her message was that rare disease patient engagement is crucial and that together we are strong.
With this thought, I conclude this blog post about our KS year. Many of us have participated and are participating, and every contribution counts. Together we can achieve a lot for our children.