GenIDA now available in Spanish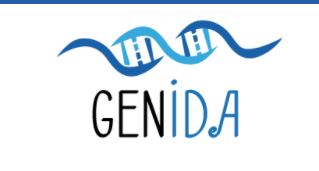 Today is Rare Disease Day. Since we started our "Kleefstra Syndrome (KS) journey" it has been clear to us that research is essential to advance the development of specific treatments and the improvement of care. We have started to create a network of contacts and collaborations which I will be sharing with you in future articles.
One of our goals is to raise awareness of the importance of patient registries among affected parents. Such registries increase the likelihood of developing treatments, especially for rare diseases.
The international GenIDA project (GenIDA, is a participatory database that collects medically relevant information on KS. In order to provide robust, comprehensive, quality and useful results for families and clinicians, high participation is needed. When we saw the number of total participants and the participation rate per country on the GenIDA website, it became clear to us that more awareness needed to be raised in many countries, including Germany and Spain.
We wanted to join forces and do our bit. In our first exchanges with other parents and in a survey we conducted with the KS family community via Facebook, we identified several reasons for low participation. One of them was the language barrier.
We contacted GenIDA with our observations and our desire to collaborate. GenIDA agreed that language was a major constraint to participation and we began translating the questionnaire into Spanish.
A few days ago GenIDA posted on Facebook that the GenIDA questionnaire is now available in Spanish. The website itself is not yet translated, but GenIDA has provided us with a guide in Spanish. If you have any problems registering, please do not hesitate to contact project manager Pauline Burger.
It has been a pleasure to support the GenIDA project with the translation of the questionnaire to give many Spanish speaking families to participate. We will continue to work together to involve as many families as possible and to transform the data generously provided into effective solutions to improve the quality of life of our children.
If you have not yet registered, I encourage you to do so. It is well worth the effort! We can benefit a lot! Families with older children/adolescents/young adults are also be encouraged to participate, because you have the most experience of the pathology, and this is very valuable in understanding the natural history of Kleefstra syndrome. If you experience any difficulties that prevent your participation or the correct completion of the form, please let us know. You can do so by writing a comment to this article or by contacting Pauline Burger directly.