Welcome to the Spanish Kleefstra Association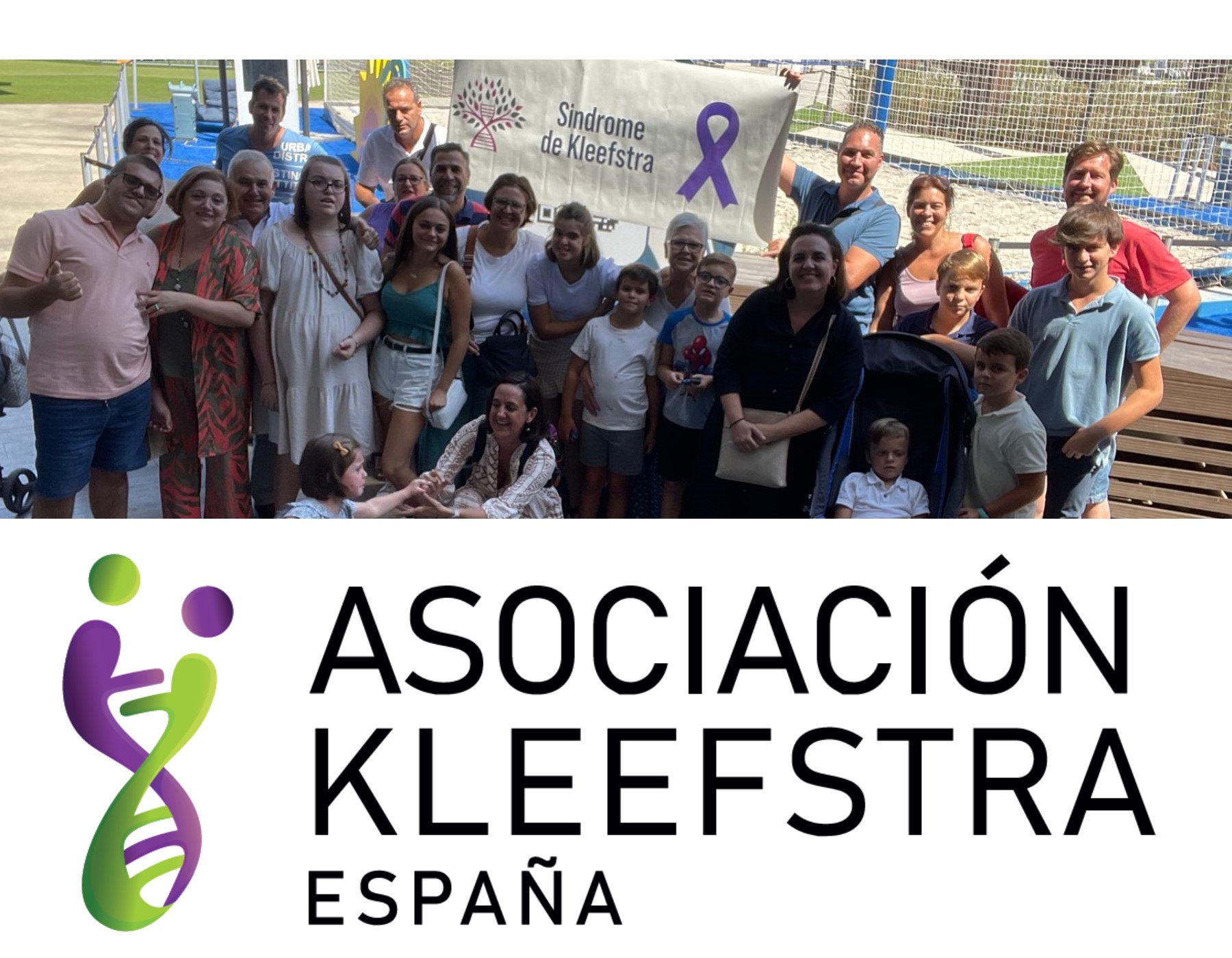 It's been a while since the last blog post. It has been an intense year of initiatives, exchanges, meetings, encounters…. Without a doubt, one of the most important projects I have embarked on and of which I feel very proud is being a founding member of the Kleefstra Spain Association (Asociación Kleefstra España). September is the month of Kleefstra syndrome awareness, so what better occasion to tell you how it arises and how I want to contribute from our association.

But let's start from the beginning. It all started, when my daughter was diagnosed with a rare disease, Kleefstra syndrome (KS). She has a mutation in the EHMT1 gene that causes intellectual disability and a significant global neurodevelopmental delay. He has no treatment. That day our journey began, a journey into the unknown.

One of the first internet searches we did was for KS patient associations. I found the Kleesftra Madrid Association (Asklemad) and contacted its president, Cristina Gutiérrez. I remember our first conversation, endearing to her, of two mothers who wanted to help their daughters and support each other and others. Together we could move things.

Three years have passed since then, during this time more cases of diagnosed families scattered around the country have contacted us and more families committed to promote a national association. In March of this year we created the Kleefstra Spain Association with the illusion and commitment to improve the lives of all people and families affected by this condition. In Spain there are about 45 people affected, although we suspect there are more. Having a national structure and organization will give us the possibility to provide more information and social support and to promote research.

For me it is an honor to have participated in the creation of this association. I am convinced that only through the associative movement can we, the people affected, move things forward. My great motivation besides helping other KS families from my experience, is to improve health care and promote the development of a specific treatment, to find a cure. This motivation I share with very committed people and organizations in other countries and continents, and no doubt our association will be part of an international alliance.

From here I would like to thank the entire founding team for this commitment, for the trust you have placed in me, for your dedication and support. Of course thanks to all the people who have helped us altruistically. And the families, because without all of you we would have no reason to exist. Everyone can contribute because our diversity is a strength and each contribution makes us strong.
The Kleesftra Spain Association is a very important step for our national community and will contribute to international collaboration. It is much more than a space for mutual support, we have created a space of hope to drive change towards a better life for our children.